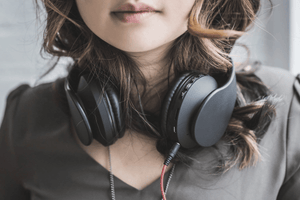 Shopify stores
by Shopify Experts
We design, build & grow ecommerce brands

Certified Shopify Experts
Elevatr Digital is a Shopify creative ecommerce, branding and design agency that helps retailers succeed. We have deep experience in building and revitalizing ecommerce brands on the Shopify platform. As experts in branding we'll tell your story through authentic content and intuitive site design. We'll build a memorable branded Shopify store that impresses, persuades and most importantly, converts.
Ecommerce expertise that drives results
We know how to tell brand stories, which we combine with our knowledge of ecommerce to build experiences that appeal to your customers. We'll work with you through the crucial branding process to create the words and images that will elevate your brand and turn your store visitors into lifelong customers.
Brand Strategy & Design
The bedrock of any successful ecommerce business is solid brand strategy and brand design. Elevatr will help you to communicate with your key customers and make them your brand's biggest fans.
Packaging Design
More and more entrepreneurs and manufacturers are creating their own private label or white label products. Let Elevatr help you design a stunning branded packaging range for your new venture.
"A beautiful website, executed wonderfully, providing an easy customer experience. Elevatr turns what seems a very intimidating process into an easy and smooth one.
Sheryn Saab – Envello Linens, Toronto, Canada
The Experience of Shopify + Elevatr
Shopify is the backbone of our ecommerce strategy. It is the world's best ecommerce platform - simple, powerful, secure, fast, reliable and amazingly flexible. There's no better foundation for ecommerce success.
Shopify allows us—and you—to focus on branding, marketing and sales with the knowledge that the technology is there to support your vision. Elevatr will build you a beautiful, powerful ecommerce brand that delights and sells.
WELLBEING | Brand strategy, brand design, packaging, site build & design
HOME | Branding, strategy, site design & build, content creation
HOME | Site design & build, content direction
"One year since Elevatr created our new site and sales have gone from $78,000 to $500,000. We listened, they delivered."
Cara Verduijn - Cara & Co
CRAFTS | Branding, strategy, site design & build
DRUGSTORE | Brand strategy, brand design, packaging, photography, site build & design
FASHION | Site build, Shopify support, theme customization
Branded site content is the beating heart of any ecommerce venture. We will create for you engaging and genuine branded photography and copywriting that turn site visitors into devoted customers.
Elevatr Digital consists of a team of UX designers, web developers, copywriters and photographers who work together to deliver our projects. Kerrin will personally bring his 10+ years of ecommerce industry experience to manage your project and support you with everything from design briefs, brand strategy, edits and revisions, and launch day!
Branding projects take around 2-3 weeks, a web project takes about 8-10 weeks, and brand design along with Shopify store design takes around 8-12 weeks. This is all depends on how many pages are needed, any complicated integrations, and a client's timeliness with feedback.
We usually have a 4 week lead time to kick projects off, but sometimes even longer. The sooner you can book your project in the more likely we can accommodate your timings.
Kerrin has worked in ecommerce design since 2012 and Elevatr Digital has been in business since 2015. We are highly experienced in the art of branding and ecommerce, and are certfied Shopify Experts.